Who are we
Ledelse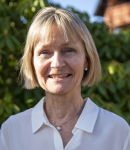 Mette Nayberg
Mette Nayberg is Chief Executive Officer (CEO).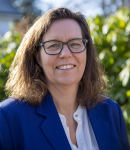 Mette Krogh
Mette Krogh is Head of Administration.
Helge Jacobsen
Helge Jacobsen is Chief Visionary Officer and Head of Human Resources.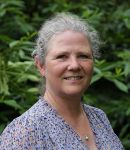 Karin Reves
Karin Reves is Head of IT and our Contact Centre.
Chief Psychologists
- The heart of Dansk Krisekorps...
The operational management of Dansk Krisekorps is composed of a team of chief psychologists. The chief psychologists organise crucial emergency assistance. They are the ones who receive the referrals and select the suitable psychologist, who will attend to those involved in the crisis. Together with the psychological coordinators, the chief psychologists ensure our customers receive good service, correct information, are offered the best possible assistance, as well as compliance with GDPR.
Jan Skjerning Thomsen
Christel Arendt Stoltze
Anette Suhr
Helene Hovmann
Rikke Sophie Bak
Inge Loua
Mette Sonniks
Board of Directors
- The Board of Directors of Dansk Krisekorps consist of: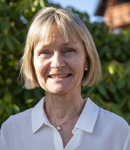 Mette Nayberg
Mette is cand.psych. 1991. Since her time as a teaching assistant at The University of Århus and her employment in research projects at the Rockwool Foundation, Mette has led her own consultancy firm. Here she has held courses, solved organisational tasks, as well as coached managers domestically and internationally.
In 1994, Mette founded Dansk Krisekorps, which is now part of Dansk Ervhervspsykologi A/S.
Mette is CEO and co-owner of Dansk Ervhervspsykologi A/S.
Jens Kristian Pedersen
Kristian is senior consultant and partner in the company Public Funk. Kristian is cand.mag in communication and rhetoric, educated process consultant, supervisor, coach and professional "fællesskaber", and holds several directorships. On the Dansk Krisekorps Board of Directors, his focus is strengthening the business' brand, relations and communications.
Steen Stephansen
Steen holds an MSc in Economics and has worked as Director of Sales and Marketing at Grundfos DK A/S. Steen has experience with management, including the management of managers. Furthermore, Steen has experience with a variety of tasks, ranging from those of strategic quality as well as operationally tactics. Steen is also chairman in several Boards of Directors. On the Dansk Krisekorps Board of Directors, Steen's focus is on the owners upholding their core values, with a view to managed and profitable growth.